Benefits of an Electric Heated Floor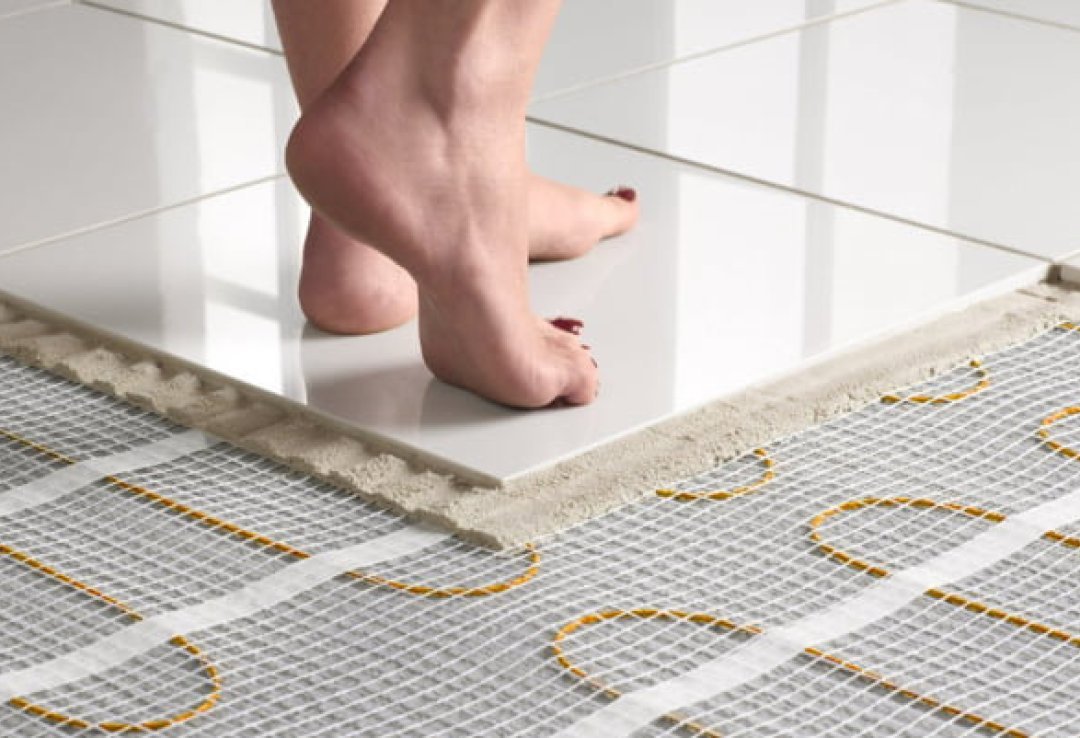 Cold weather is slowly creeping in and with that is the task of keeping your home comfortably warm during our long winters. Imagine - stepping out of bed on a cold, winter morning onto a warm floor. No slippers or socks are needed all because you have heated flooring in your home. Not only is electric floor heating an efficient solution to space heating, but it has health benefits as well. Learn how Ceramic Decor can help you in creating a space that's as contemporary and cutting-edge as it is cozy and comfortable.
How Does It Work?
Before getting into the benefits of heated ceramic floors, it's best to understand how it works. Heated floors consist of electric heating cables running underneath the flooring. Using electric resistance, heat is generated and radiated through the surface. By simply installing underneath the ceramic tile of your choice, you can easily create a room that is heated from the floor up.
Optimal Comfort
Heating a home evenly can be troublesome, and fluctuations in temperature can be a problem for those with health issues. When a heated floor system is added to your home, you will find that it's easier to maintain a consistent and comfortable temperature throughout. The surface heat generated will disburse to the environment maintaining comfort while keeping your thermostat at a lower temperature. With more retained heat, your furnace will run significantly less reducing your overall energy costs.
Improving Home Air Quality
Unlike traditional heating systems, heated ceramic floors work from the ground up and don't require the use of vents or forced air. The reduction of furnace usage means less allergens are circulating throughout the home.  If you or your family suffer from allergies or asthma, the addition of in-floor heating can significantly improve air quality throughout every living environment.
Next Steps
Starting the process to install an electric floor heating system doesn't have to be a daunting task. Ceramic Decor will provide you with the supplies and information to succeed. Brands like Mapai and Schlueter are available online and in-store with everything you need. Our website also gives you access to a library of guides and information that can be accessed anywhere, anytime. Our in-floor heating product guide explains what you need to know before getting a heating system installed with your ceramic floors - everything from suitable substrates, to installation methods and energy efficiency.
Finally, after finding the information and materials needed for this project, check out this handy video that will walk you through how a radiant floor system can be added to a bathroom: