Benefits of Ceramic Compared to Luxury Vinyl
Are you considering a new floor? The options available today are numerous and maybe you're finding it tough to know what product is best for you.
Here's a quick breakdown that compares the benefits of ceramic tile against luxury vinyl tile (LVT) or luxury vinyl plank (LVP) products in four important categories.
Durability
Because ceramic is such a durable surface, it can withstand more traffic and usage than LVT/LVP. With an impressive wear strength it is more resistant to scratches, dents and fading. For areas in the home that have increased foot traffic - like the front foyer - ceramic is a great choice as it holds its own against heavy use, moisture, and the grit and dirt that can be tracked in on shoes. A vinyl tile would be more prone to surface damage from the stress of the same elements.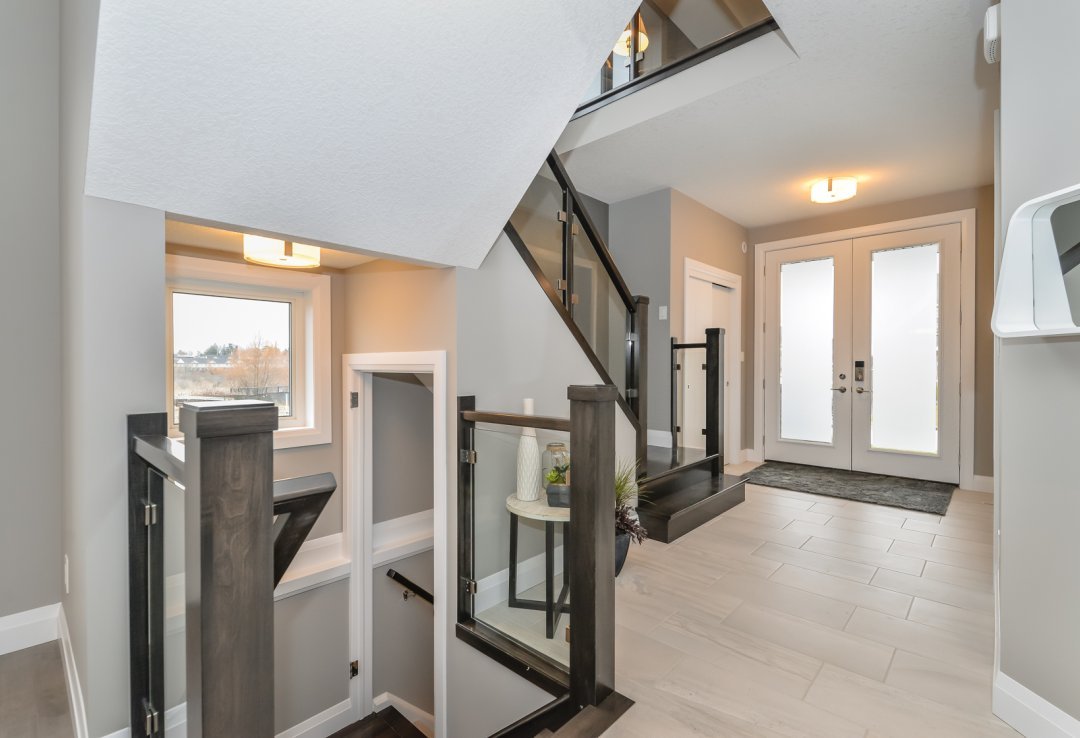 Water Resistance
While LVT/LVP is created from a plastic material that is water resistant, the flooring is not 100% waterPROOF. This is due to the seam-lines created upon install which could allow water to seep through and cause damage to the subfloor. Vinyl flooring however is still better than a comparable like laminate which have layers of cork or wood enabling more opportunity for moisture damage, lifting and warping.
Ceramic tile offers full water resistance. This is exactly why you will find ceramics in many Canadian foyers since it handles wet winter boots and spring muddy shoes with ease. Ceramic tile is also the perfect solution for kitchens and bathrooms as it won't expand or contract with moisture levels.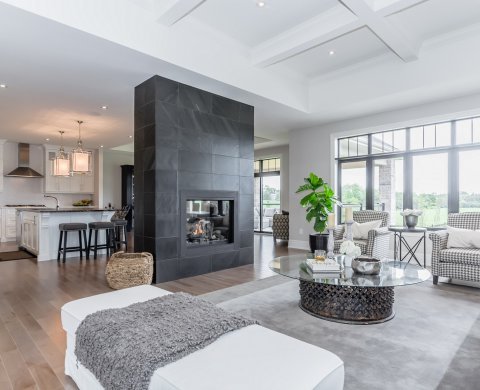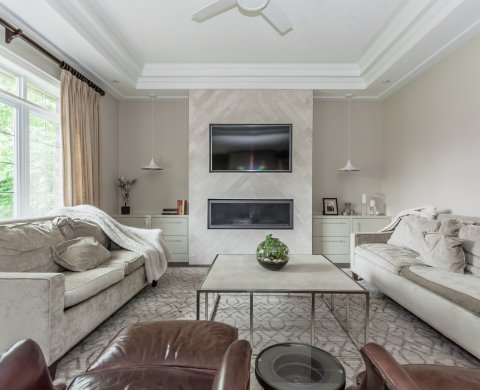 Heat Resistance & Toxins
Vinyl flooring releases toxins and can be damaged when exposed to high temperatures, whereas ceramic tile can withstand intense heat exposure. Ceramic flooring is a natural product, therefore, even when it is heated or finds its way to a landfill, it emits zero contaminative toxins.
Design Benefits of Ceramic Flooring
In addition to maintenance and durability, there are many aesthetic reasons to consider ceramic for your next project. For example, if you're designing your new bathroom and want to have a seamless look, ceramic tile provides the flexibility you need. Continue the tile install from the floors up the wall for a stunning and cohesive transition. Ceramic is adaptable for many applications throughout the home including backsplashes and fireplace surrounds and offers a more prestigious appeal. Vinyl flooring is designed to mimic other materials such as stone tile or wood and is sometimes seen as a cheap alternative. Ceramic flooring therefore, can lead to a higher resale value in homes and thanks to its quality and durability is the trusted choice for most builders and designers alike.