2022 Colour Trends
With the first day of spring on the horizon now is the perfect time to give your home a fresh new look. Be inspired by the season with our tile selections that complement Benjamin Moore Colour Trends for Spring. With 10 palettes to choose from, you're bound to find that WOW-factor you are looking to achieve in your home.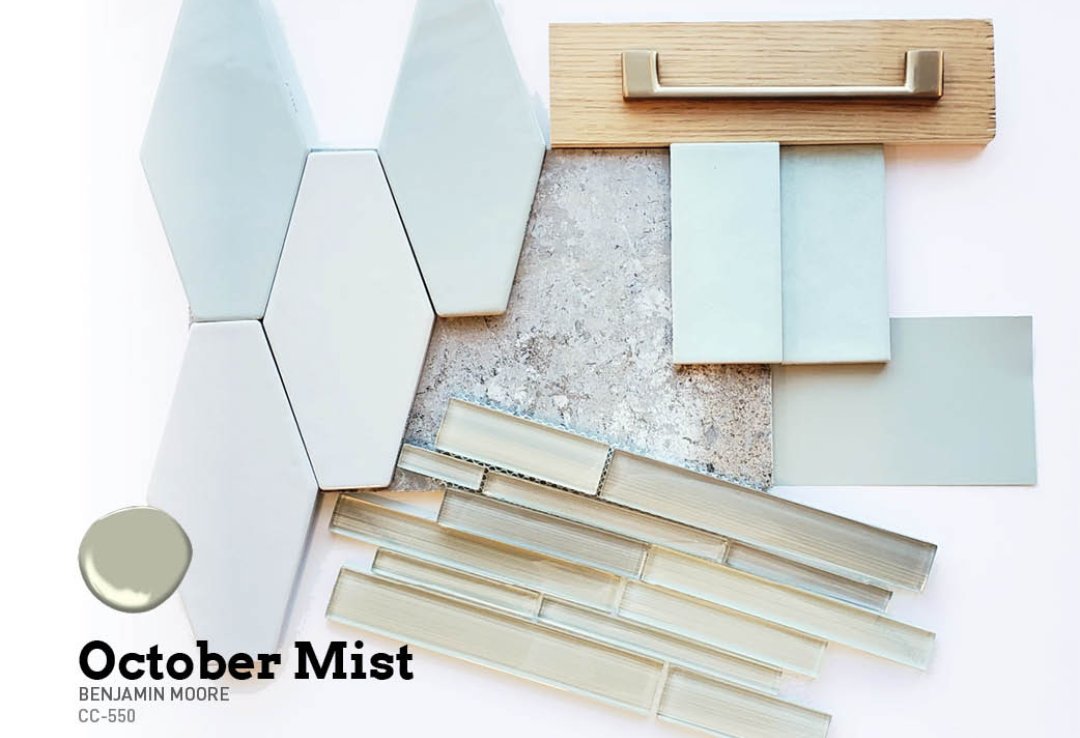 1. October Mist
Bring some tranquility into your home with the calming soft, silvery tones of October Mist. This spring inspired colour offers a wonderful neutral backdrop for any kitchen or bathroom with timeless natural aesthetic.
2.Venetian Portico
If earthen and rustic is more your style try out Venetian Portico. Encapsulating Old-Work European charm, this golden hue pairs well with natural materials in traditional and transitional design to create sophisticated, inviting and timeless living spaces.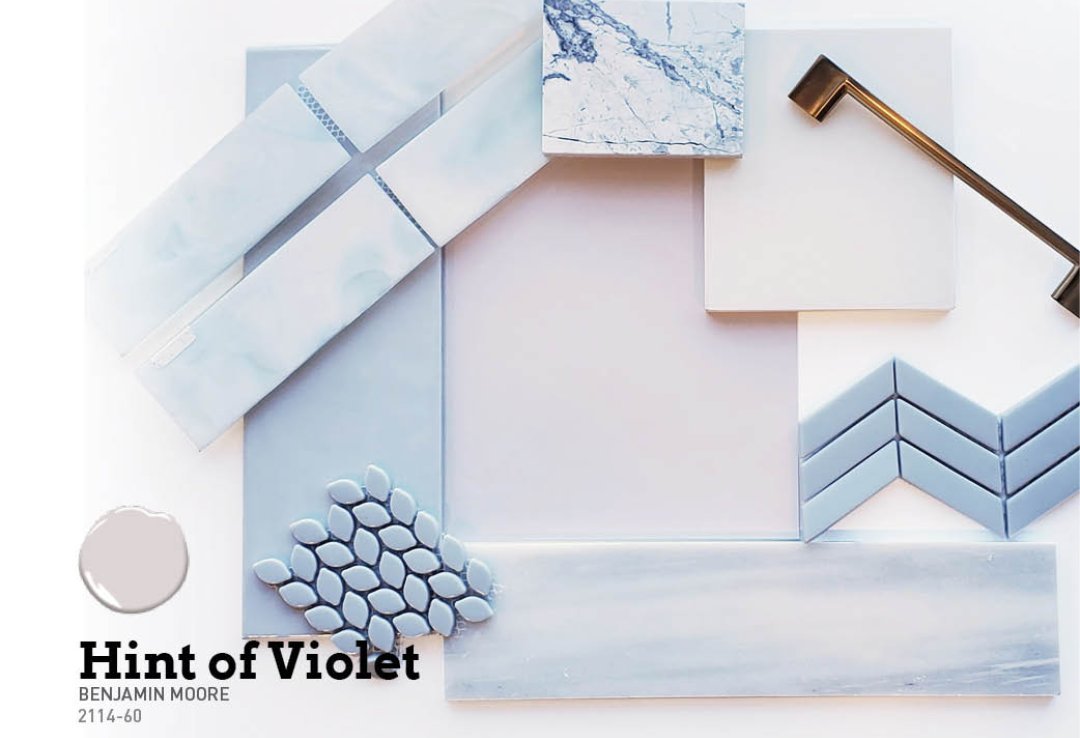 3. Hint of Violet
Are you wanting to add some colour to a space but worried about it being too overpowering? Sprinkle a Hint of Violet and you'll love the romance it evokes. The soft pastel tones will pair perfectly as an accent against white cabinetry.
4. Gloucester Sage
Add a more traditional earthen touch with Gloucester Sage. With a touch of this timeless green you can bring in a whole new level of richness to any room, especially when paired with strong natural tones in wood or stone.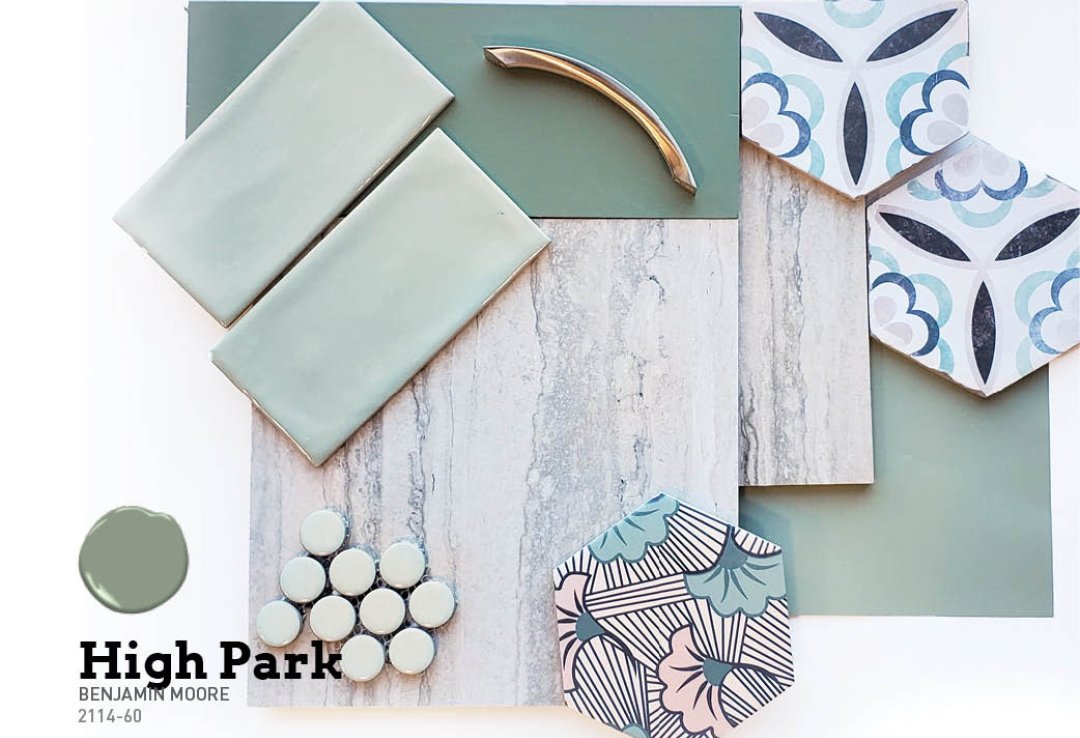 5. High Park
Whether it's an accent tile in a bold pattern or a simple rectangular or penny round tile have a little fun with your backsplash with the warm green tones of High Park.
6. Fernwood green
Bring the outside-in and add a vibrant and fresh feel to your home with Fernwood Green. This subdued naturally-inspired tone will create a calm and restful aura in any space.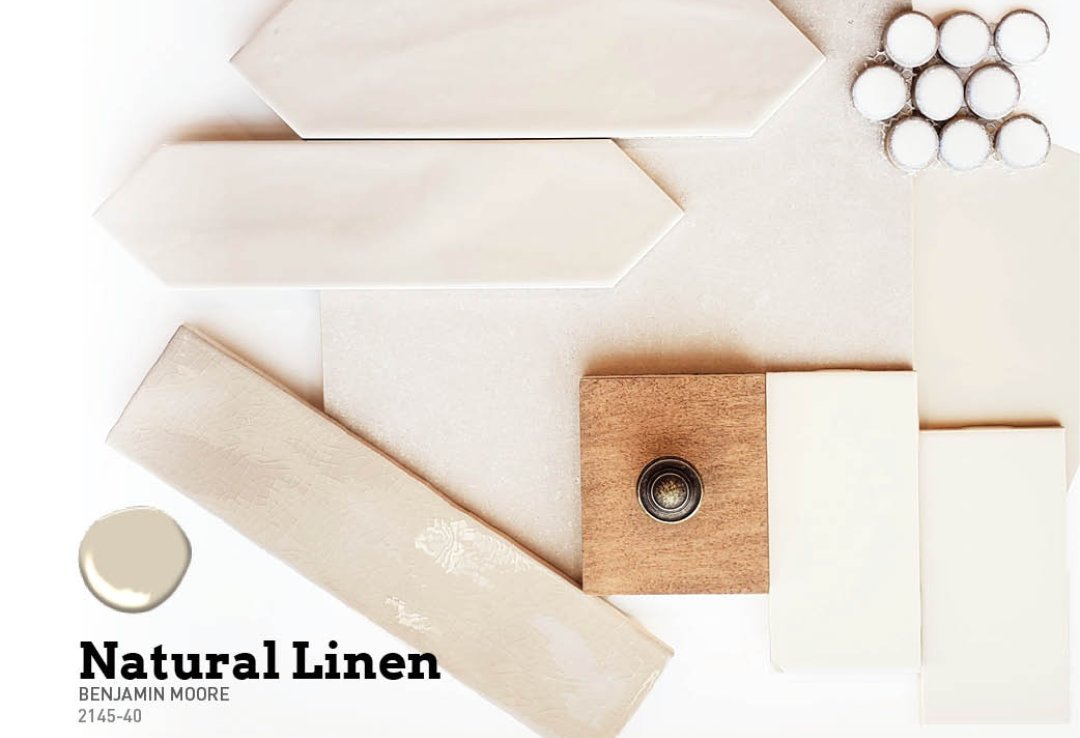 7. Natural Linen
Add warmth and softness to any environment with Natural Linen. This versatile toasty neutral adds warmth to any room and is an ideal transition colour to pair seamlessly with accent walls and wood tones.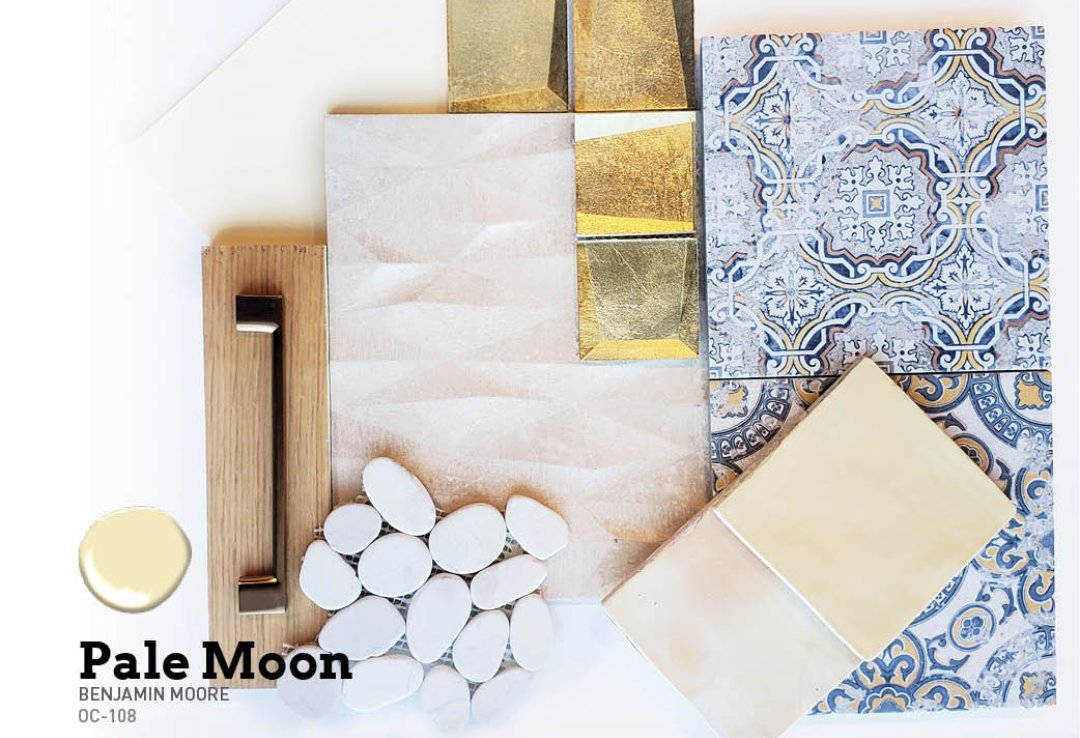 8. Pale Moon
Ideal for rooms with less natural light Pale Moon brings a joyful ambience and energy to your living environment. The soft yellow will brighten any space and can serve as a beautiful backdrop in your baths, kitchen, or laundry.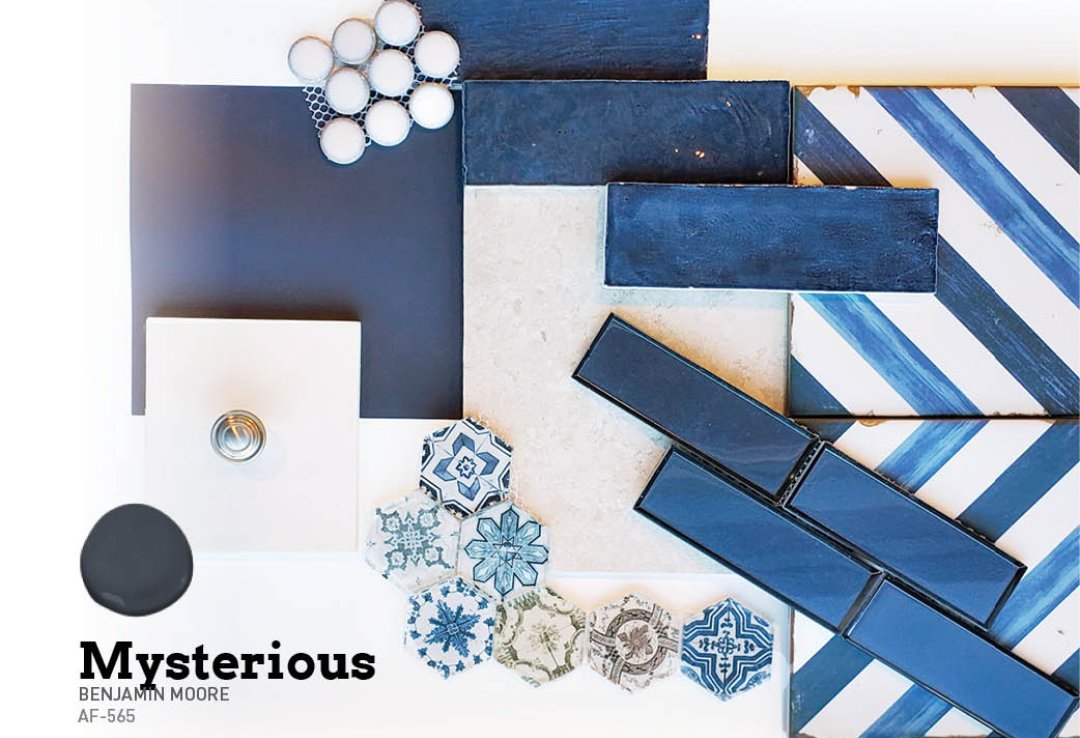 9. Mysterious
Add some intrigue and impact into your home with an accent of Mysterious. Adding this deep, bold colour to your floor, cabinets or backsplash will add dimension and a dramatic appeal to any space.
10. Wild Flower
Bring the outside in with a pop of pretty Wild flower. Pairing wonderfully with many neutral colours, Wild Flower adds a fun and playful touch that will liven up any room as a striking accent.